Peelosoft Bubbleraser Pads
[Skin Type]
- Customers who are worried about makeup that does not blend well with the skin
- Customers who have dull skin complexion because of accumulated skin impurities and excessive sebum
- Customers who want an intant soothing effect for dry, flaky skin
- Customers who want to make their skin look dewy

[Ingredients]
- It contains papain enzyme that is effective for exfoliating dead skin cells, and its creamy foam helps gently remove dead skin cells and impurities to reveal self-radiant and clear skin.

[Feature]
- The pad provides a one-step solution for exfoliation, blackhead and, old skin cell removal, glowing effect, and brightening effect.
- This is a pocket-type, disposable cleansing pad and does not need to be soaked ; simply wet with water.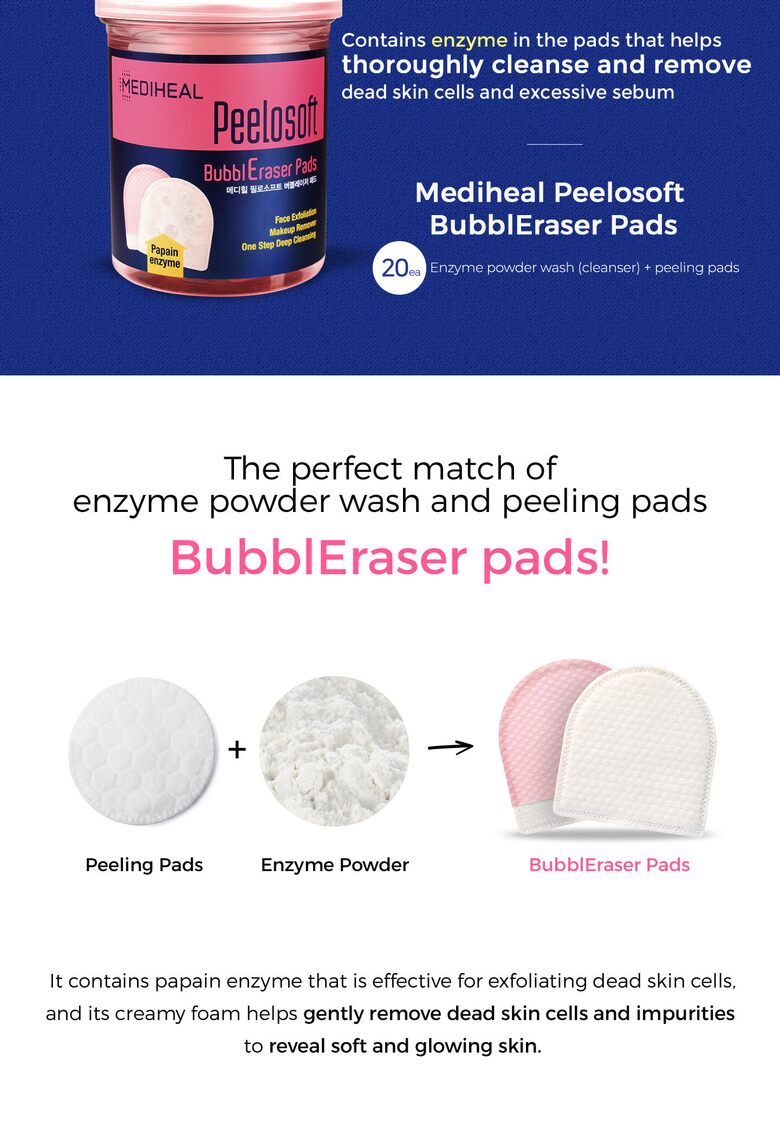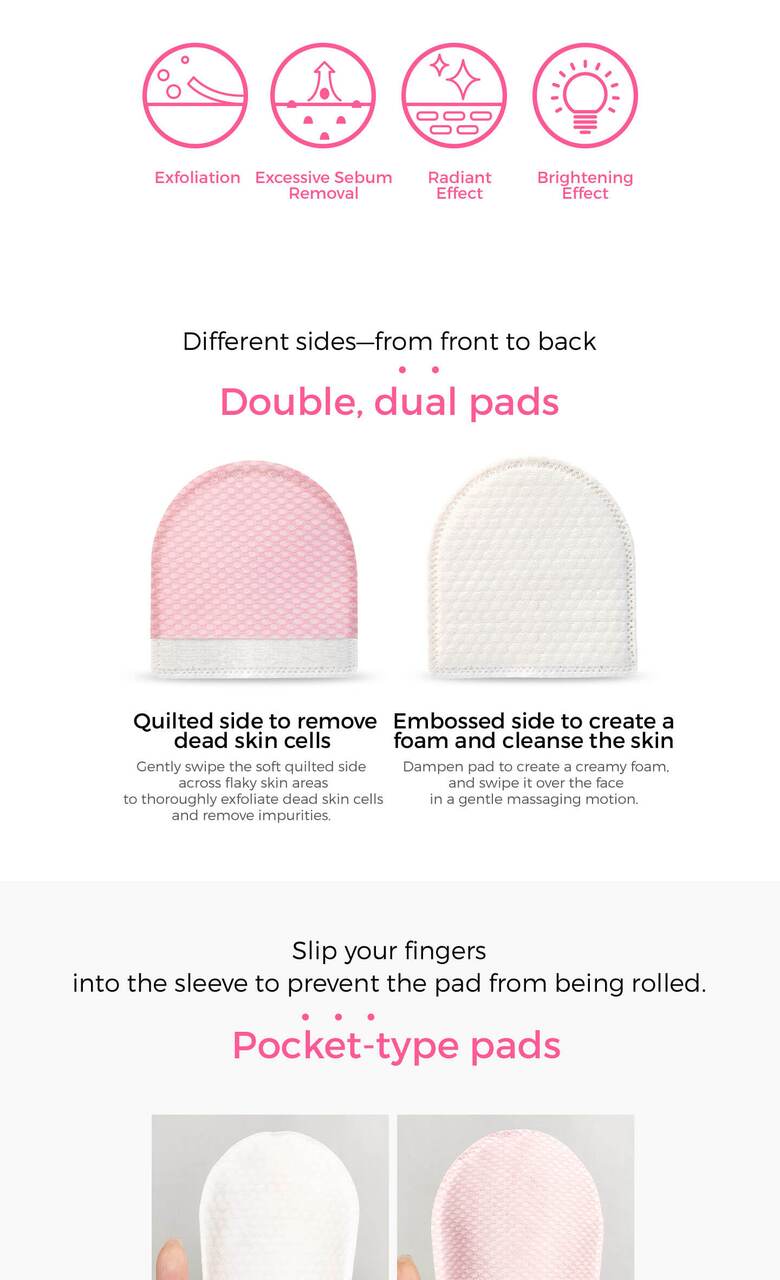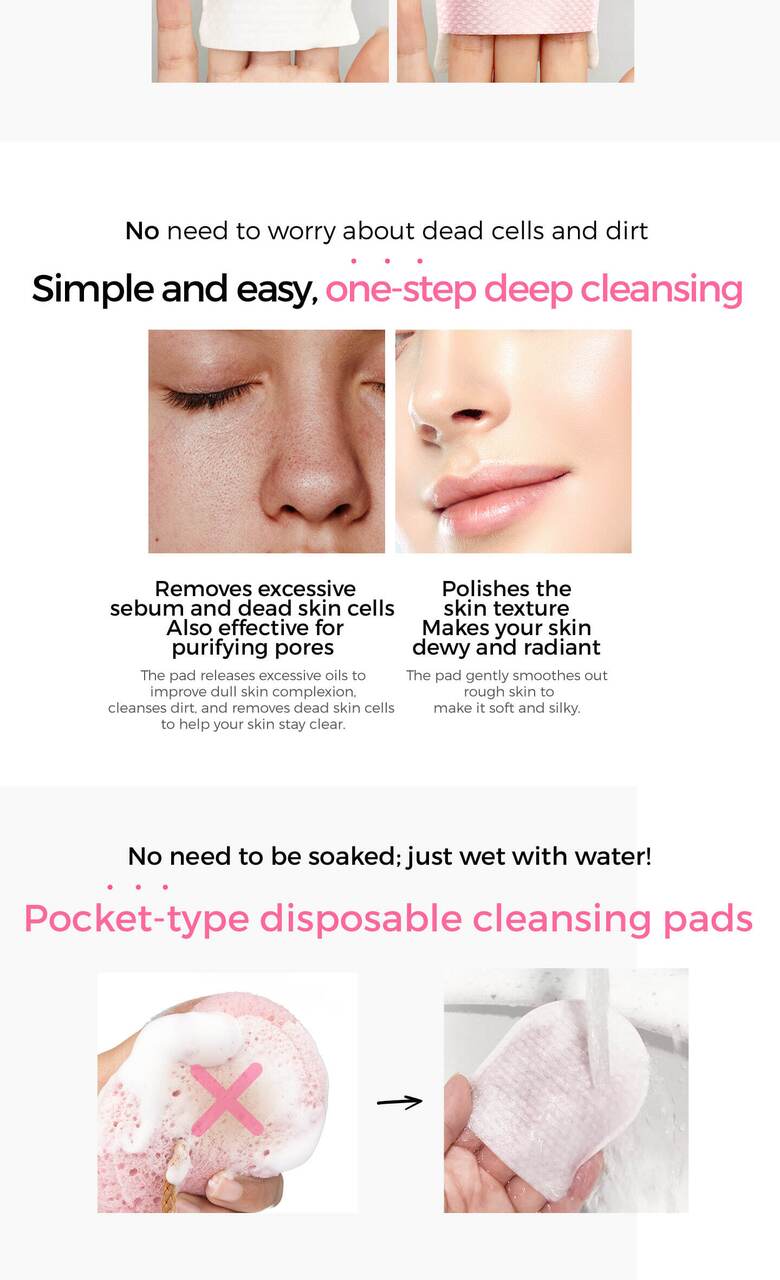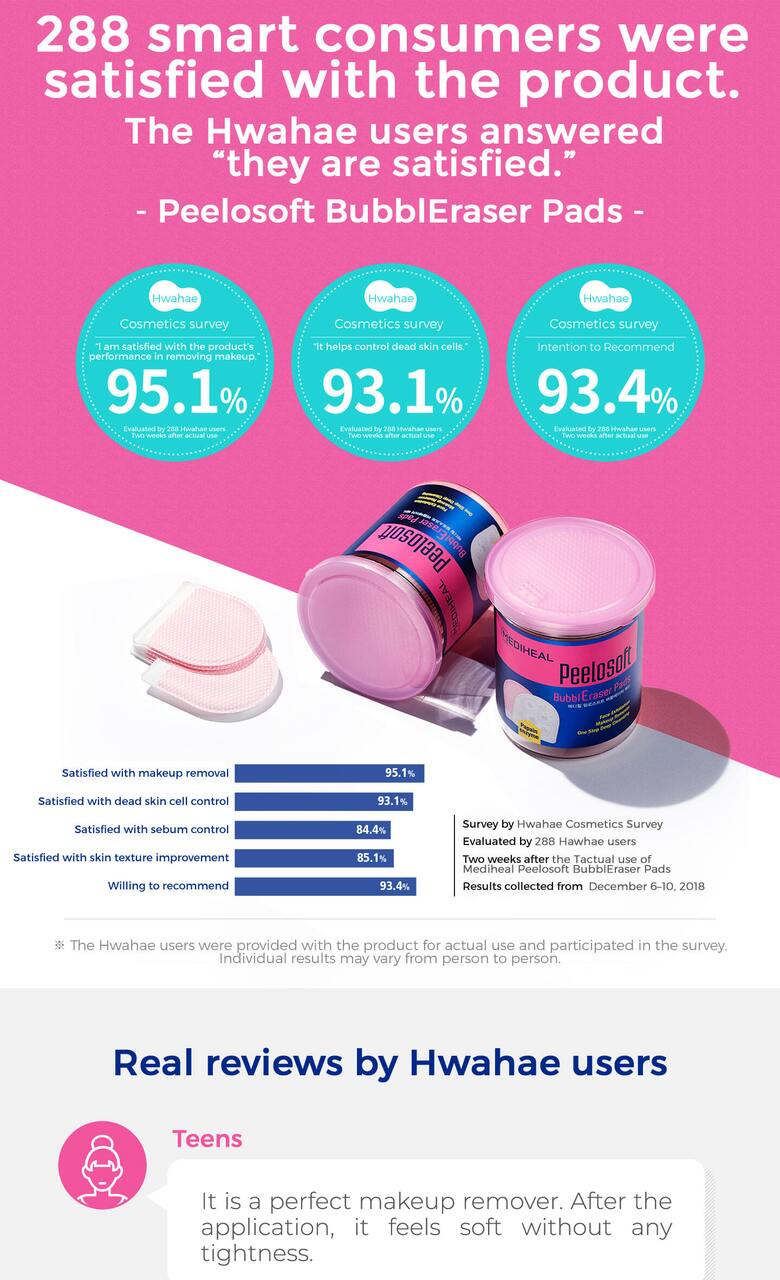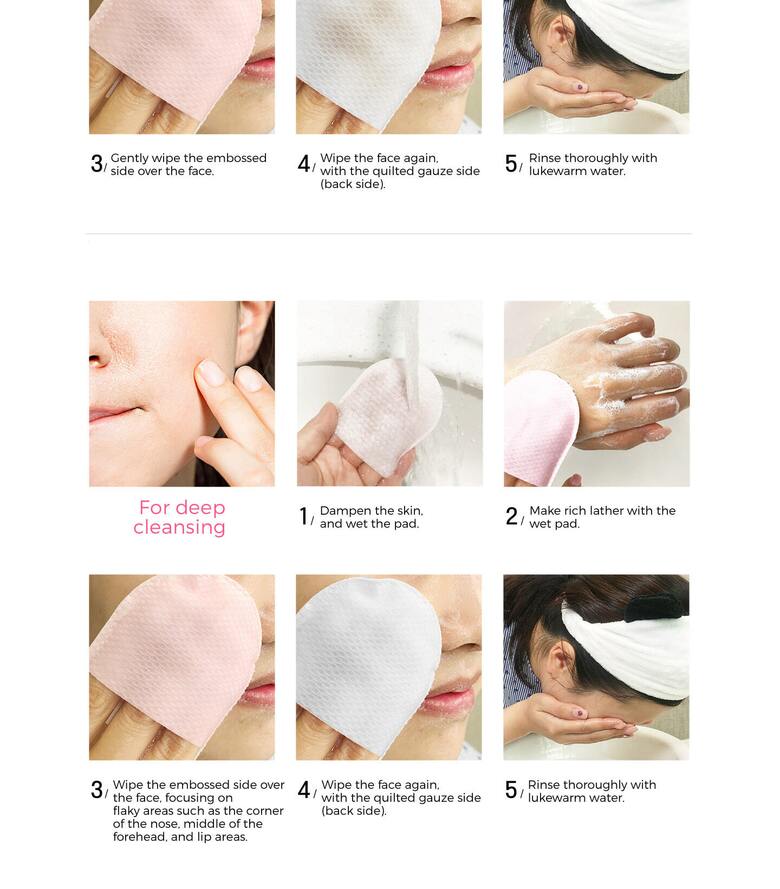 Volume / Weight
Pad 20 ea
Ideal for
All skin types
Expiration Date
Three years from the date of manufacture
How to Use
** For makeup cleansing
Dampen the skin, and wet a BubblEraser pad. Make rich lather with the wet pad, and gently wipe one side over the face. Wipe the face again, with the other side before rinsing thoroughly with lukewarm water.
** For deep cleansing
Dampen the skin, wet the pad, and make rich lather with it. Wipe one side over the face, focusing on flaky areas such as the corner of the nose, middle of the forehead, and lip areas. Then, massage with a rolling movement in the order of cheeks and the forehead. Wipe the face again, with the other side before rinsing thoroughly with lukewarm water. It is recommended to use two to three times a week in your cleansing step.
Ingredients
Water, Cocamidopropyl Betaine, Potassium Cocoylglycinate, 1,2-Hexanediol, Sodium Chloride, Papain, Ethylhexyl Glycerin, Caprylic Glycol
MFDS Evaluation of Functional Cosmetics
N
Cautions for Use
1) Stop product use, and consult a doctor if your skin presents red spots,
swollen, itching, and other symptoms and side effects
when exposed to direct sunlight during and after the use.
2) Avoid using the product on damaged skin.
3) Storage and Handling Precautions.
A) Keep out of reach of children.
B) Do not expose to direct sunlight.
4) If it comes in contact with eyes, rinse thoroughly with water.
Quality Assurance Standard
Defective products are compensated according to the notifications of the Fair Trade Commission.